The product selection is currently being narrowed down. To turn off the narrow down
Narrow down by:
Colour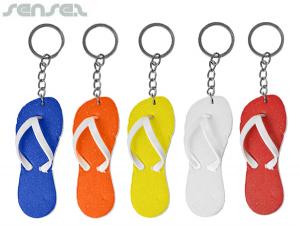 Min Order: 50
Price From: US$0.78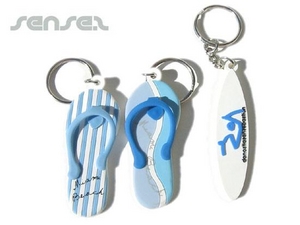 Min Order: 500
Price From: US$1.02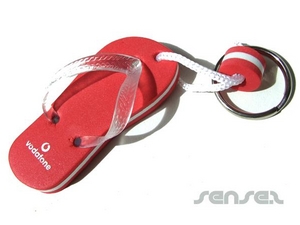 Min Order: 500
Price From: US$0.48
Promotional Beach Thong Keyrings
Custom Beach Thong Keyrings: Step into Fun and Sun with Branded Key Accessories!

Beach thong keyrings, also known as flip-flop keychains, are a playful and practical way to infuse a touch of beachy charm into your brand's promotional efforts. Here's why beach thong keyrings are a fantastic addition to your marketing strategy:

Casual Style Beach thong keyrings add a laid-back and casual style to your brand, making them ideal for promoting summer events, beach parties, and tropical destinations.

Compact Portability These Personalized keyrings are compact and portable, allowing recipients to carry a piece of your brand with them wherever they go.

Eye-Catching Design Choose from a variety of vibrant colors and designs to match your brand's identity and capture attention.

Versatile Usage Beach thong keyrings can be used as functional key holders, bag accessories, or even decorative items for a playful touch.

Memorable Giveaways Distribute these fun and unique keyrings as giveaways at events, trade shows, and festivals, leaving a lasting impression on attendees.

Vacation Vibe Evoke feelings of relaxation and vacation vibes with these miniature replicas of beach footwear, adding a touch of joy to everyday routines.

Branded Reminders Customize the keyrings with your logo, website, or tagline, providing a constant reminder of your brand whenever they're used.

Sense of Fun Beach thong keyrings bring a sense of fun and personality to your brand, making them perfect for engaging a wide range of audiences.

Affordable Marketing These keyrings are cost-effective and offer a high return on investment, making them a budget-friendly marketing tool.