The product selection is currently being narrowed down. To turn off the narrow down
Narrow down by:
Colour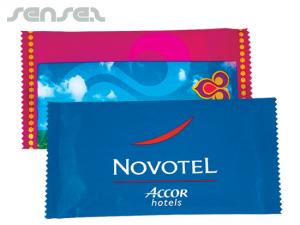 Min Order: 5000
Price From: US$0.04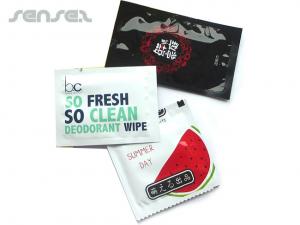 Min Order: 10000
Price From: US$0.10
Promotional Refresher Towels
**Custom Wet Towels: Refreshing Your Brand, One Wipe at a Time**

Custom wet towels, also known as refresher towels, offer a refreshing way to boost your brand's visibility and provide a touch of luxury. At Sense2, we recognize the potential of these rejuvenating promotional products. Here's why custom wet towels are the perfect choice to invigorate your brand:

Refreshing Branding Personalize these towels with your logo or message, offering a refreshing experience that leaves a lasting impression.

On-the-Go Revival Custom wet towels are portable, making them ideal for on-the-go refreshment. Your brand can be there to revive and energize wherever your audience travels.

Versatile Applications These towels find utility in various settings, including hospitality, travel, sports, and wellness, expanding your brand's reach.

Luxurious Brand Experience By offering refresher towels, your brand can create a sense of luxury and pampering, elevating its image.

Brand Visibility Your logo on a pack of wet towels ensures repeated exposure as they're used and shared, enhancing brand recall.

Efficient and Refreshing Promote your brand as one that values efficiency and refreshing experiences with these convenient towels.

Custom Packaging Tailor the packaging to your brand's identity, ensuring a cohesive and memorable brand experience.

**Target Market:** Custom wet towels cater to a wide audience, including hotels, airlines, fitness centers, restaurants, event organizers, and travelers.

Elevate your brand with custom wet towels from Sense2. These portable and versatile refresher towels offer a luxurious and refreshing experience, aligning your brand with quality and pampering. Explore branding solutions at sense2.com.au to invigorate your brand's image and stay top of mind with your audience.