The product selection is currently being narrowed down. To turn off the narrow down
Narrow down by:
Colour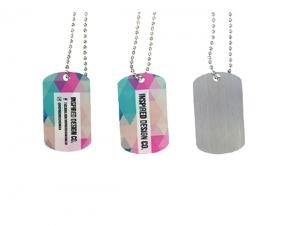 Min Order: 50
Price From: US$1.37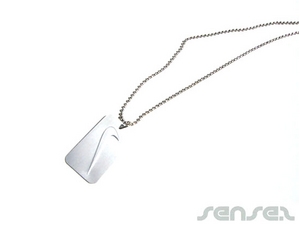 Min Order: 500
Price From: US$0.63
Promotional Dog Tags
Promotional dog tags or military tags can be branded with your logo, either as an engraved dog tag or a custom printed dog tag. Military tags are a masculine and cool promotional tools, loved by men and women alike. Used as key ring or as a necklace, they make a great keepsake. They allow your brand to attain brand loyalty and brand awareness. Our photographic printed dog tags are ideal for magazine promotions or any people related promo. Our leather dog tags are an edgy masculine giveaway, or our whistle integrated dog tags are fantastic for events! As they allow fans to make some noise to show support! Dog tags can be used in mailouts as they are compact and thin. Cool promotional dog tags & printed metal dog tags are great for the youth market. The range includes promotional dog tags, printed dog tags, metal dog tags & cheap promotional dog tags.

Where can I buy custom branded Dog Tags? Where can I get personalised Dog Tags? Where can I get printed Dog Tags from? Where is the best place to buy printed Dog Tags? What are the best promotional Dog Tags? Where can I get cheap Dog Tags from? No need to look any further - We can help you with all your needs.