The product selection is currently being narrowed down. To turn off the narrow down
Narrow down by:
Colour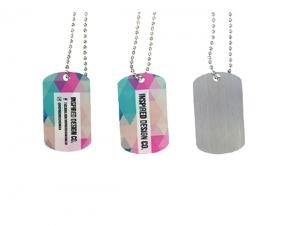 Min Order: 500
Price From: US$1.41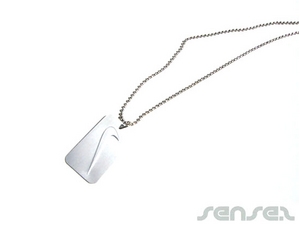 Min Order: 500
Price From: US$0.65
Promotional Dog Tags
Dog Tags: Unleash Your Brand's Identity with Customizable Accessories!

Dog tags aren't just for military use anymore – they're a versatile and trendy accessory that can give your brand a unique edge. Here's why custom dog tags should be a part of your promotional strategy:

Identity and Expression Dog tags allow individuals to express their identity and style. By customizing them with your brand's logo, you provide a fashionable way for people to showcase their connection to your brand.

Durable and Long-Lasting Made from durable materials, custom dog tags offer longevity. Recipients can wear them for years, ensuring continuous brand exposure.

Versatile Use Dog tags can be used as necklaces, keychains, bag accessories, or even bookmarks. Their versatility makes them a functional and attractive accessory.

Personalized Message Add personalization by including the recipient's name, special date, or a motivational quote on the back of the dog tag. This customization adds a thoughtful touch.

Effective Giveaways Distribute custom dog tags at events, trade shows, or as part of promotional campaigns. Their unique design and versatility make them a memorable and engaging giveaway.

Team Spirit Custom dog tags can foster a sense of unity among teams, organizations, or groups. Use them to identify members or celebrate achievements.

Fashionable Trend Dog tags have become a fashionable trend that appeals to a wide audience. Associating your brand with this trendy accessory can enhance its appeal.

Affordable Branding Custom dog tags offer an affordable way to promote your brand without compromising on style and impact.