The product selection is currently being narrowed down. To turn off the narrow down
Narrow down by:
Colour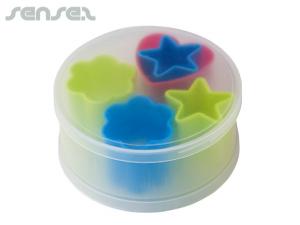 Min Order: 100
Price From: US$4.76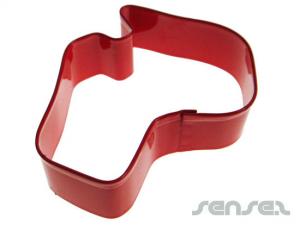 Min Order: 3000
Price From: US$1.03
Promotional Cookie Cutters
Custom Cookie Cutters: Shape Your Brand with Sweetness!

Create your own Logo cookie stamps for memorable Branding

When it comes to making a sweet impression, nothing beats Custom Cookie Cutters from Sense2. These delightful kitchen gadgets allow you to shape your brand into something truly unforgettable.

Our Custom Cookie Cutter collection enables you to custom shape cookies in your shape of your Brand! the Custom Cookie Cutter is designed to give your brand a delicious twist. With your logo or message expertly crafted into each cookie, you can create a treat that not only satisfies taste buds but also leaves a lasting impression.

Looking to add a personal touch? Explore our Custom Cookie Stamp options. These personalized stamps allow you to emboss your brand on each cookie, making them even more special.

Sense2's Custom Cookies are baked to perfection, ensuring the highest quality and taste. Whether you're planning a corporate event, promotional giveaway, or a unique gift, our custom cookies are the perfect recipe for success.

We offer fast delivery of Custom Kitchen Gadgets Australia-wide, including Sydney, Melbourne, Brisbane, and beyond. Shape your brand with sweetness today!

**Target Market**: Businesses looking to add a delicious and memorable touch to their promotions, event organizers, corporate gifting, and anyone seeking custom-branded culinary creations.

Shape your brand with sweetness using custom cookie cutters from Sense2. Explore custom cookie stamps for a personal touch and enjoy fast delivery of custom kitchen gadgets Australia-wide, including Sydney, Melbourne, and Brisbane.