The product selection is currently being narrowed down. To turn off the narrow down
Narrow down by:
Colour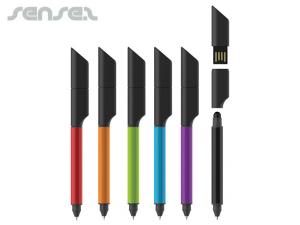 Min Order: 250
Price From: US$8.77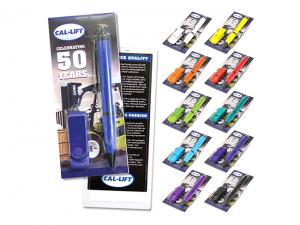 Min Order: 50
Price From: US$7.51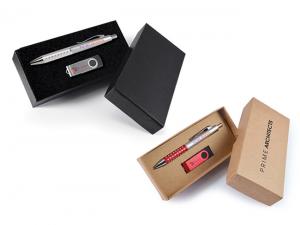 Min Order: 50
Price From: US$9.70
Promotional Promotional USB Pens
**Promotional USB Pens: The Fusion of Functionality and Branding**

Promotional USB pens are more than just writing tools; they are multifunctional devices that seamlessly blend functionality with effective branding. At Sense2, we recognize the power of combining utility and promotional value. Here's why promotional USB pens are a smart choice:

Dual-Function Devices These pens are equipped with a hidden USB drive, providing a convenient and practical way to store and transfer digital files. They merge two essential tools into one, simplifying your daily tasks.

Custom Branding Personalize these USB pens with your logo, message, or design, effectively turning them into brand ambassadors. They ensure your brand stays close to your audience's fingertips.

Versatile Marketing Promotional USB pens are versatile marketing tools. Whether distributed at trade shows, seminars, or corporate events, they serve as memorable giveaways that leave a lasting impression.

Digital Brochures Load your USB pens with digital brochures, catalogs, or multimedia presentations. This allows you to provide your audience with comprehensive information about your products or services.

Data Security USB pens provide a secure way to transport data, making them ideal for businesses that prioritize data confidentiality and safe sharing.

Practical Brand Exposure Recipients often carry these pens daily, ensuring continuous brand exposure. Their multifunctionality ensures they remain valuable tools for your audience.

Eco-Friendly Options Opt for eco-friendly materials and storage solutions to align with sustainability goals and appeal to environmentally conscious customers.

Brand Consistency Including promotional USB pens in your corporate merchandise maintains consistency in branding across various promotional materials.

Digital Evolution As we move further into the digital age, offering promotional USB pens showcases your brand's adaptability to changing technologies.

Useful Promotional Gifts People appreciate useful gifts. USB pens fulfill this criterion, making them more likely to be kept and used, thus extending your brand's reach.

Target Market: Promotional USB pens are ideal for marketing managers targeting tech-savvy audiences, trade show attendees, corporate clients, educational institutions, and businesses in need of secure data sharing solutions.

Discover the fusion of functionality and branding with promotional USB pens from Sense2. Elevate your marketing efforts with these dual-function devices, perfect for tech-savvy audiences and versatile marketing campaigns. Personalize your USB pens today at sense2.com.au and make a memorable impression with multi functional branded tools.

Customize your branded USB pens or pen flash-drives really are like giving your customers 2 promotional gifts rolled up in one. come with your logo either as an engraved or silkscreen printed USB memory stick pen. USB flash drive pens are ideal for office and corporate promotions as well as for schools, universities or travel related promotional campaigns. Choose one of our practical USB memory pens for your next business to business meeting and hand out as a corporate gift that will be remembered and used for some time to come. Logo engraved Flash drive pens are just what every executive needs today as they are useful and will be carried around in a bag wherever you go.