The product selection is currently being narrowed down. To turn off the narrow down
Narrow down by:
Colour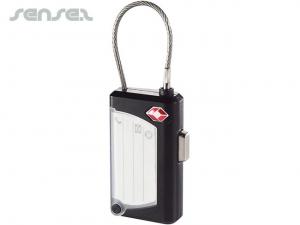 Min Order: 250
Price From: US$8.10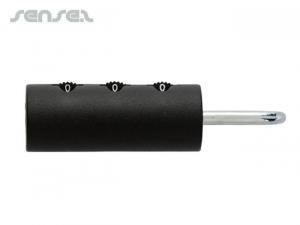 Min Order: 100
Price From: US$1.62
Promotional Locks
Secured Branding: Custom Locks and Promotional Lock Solutions from Sense2

Enhance Your Brand's Trust with Sense2's Custom Locks In a world where security is a top priority, Sense2's custom locks offer a blend of robust protection and thoughtful brand promotion. These locks symbolize trust and reliability, mirroring your brand's commitment to customer safety. They're not just functional; they're a personal statement of care from your brand to the user, providing a reassuring presence in daily life.

Our range of lock solutions, customizable with your logo and color scheme, is ideal for various promotional needs. They're perfect for corporate giveaways, real estate promotions, or as part of a branded safety kit. Imagine your brand being the symbol of safety for someone's home, locker, or luggage – it's a powerful, caring message.

Your Brand, A Symbol of Peace of Mind Every time a customer uses one of these locks, it's more than just securing their belongings; it's a reminder of your brand's protective presence. From gym enthusiasts to travelers, these locks offer a tangible representation of your care for their security, enhancing your brand's image as a guardian of safety.

Versatile Lock Solutions for Every Need Our portfolio includes padlocks, combination locks, key locks, and more, all customizable to align with your promotional strategy. They're an excellent choice for fitness centers, educational institutions, travel agencies, and any business that values its clients' safety.

A Diverse Range for Diverse Needs Sense2 offers customized locks for various purposes. Our bicycle wire locks, travel luggage locks, and mini locks are not just practical but also provide significant brand exposure. These personalized items are especially useful for travelers, offering peace of mind with a custom touch. Our luggage locks, available with number locks or keys, come in various shapes and styles, while our notebook locks make unique corporate gifts. Don't miss our branded luggage belts – a perfect travel incentive with your logo.

Economical and Effective Promotion Keep your luggage safe and your promotional spending in check with our cost-effective lock solutions. They're a smart choice for anyone looking to balance budget and brand visibility.

Your One-Stop Shop for Custom Lock Solutions Looking for personalized, high-quality locks for promotional purposes? Sense2 is your destination. We cater to all your needs, offering a range of custom-branded locks that are both secure and stylish. Trust us to elevate your brand's reputation with products that prioritize customer safety and satisfaction.