The product selection is currently being narrowed down. To turn off the narrow down
Narrow down by:
Colour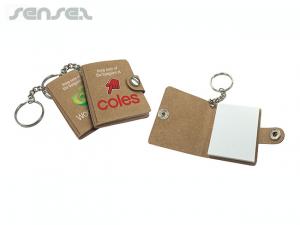 Min Order: 100
Price From: US$4.32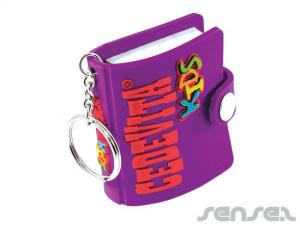 Min Order: 500
Price From: US$0.79
Promotional Notepad Keyrings
Our promotional custom key tags are custom shaped to your design, custom printed, made of metal, rubber, Perspex, mirror, plastic, aluminum, leather Keychains, fancy sparkling diamante Promotional key-rings in your own design, felt custom branded keyrings , floating foam keyrings, branded stress ball key rings, custom design lenticular Keychains, custom liquid filled branded keyrings, or printed wood promotional key rings for a touch of eco and environment. Custom made Cheap promotional key-rings in your own shape offer great branding opportunities as you can have a mini reproduction of your product as a cherished promotional keepsake. We also have promotional notepad keyrings - great for kids and make cute and functional merchandising tools. Custom shaped and printed cheap promotional notepad on a Promotional key-rings are ideal for shopping lists or other to do lists whilst on the go. Promotional notebook branded keyrings are also great as phone books or address books.